Info event on the choice of profile
Students of mechanical engineering and industrial engineering choose a profile from the 5th semester onwards. The profile is used for specialization within a degree program. In a profile, students attend courses that impart profile-specific knowledge. A profile comprises compulsory and elective modules.
The Faculty of Mechanical Engineering would like to make it easier for students to choose a profile and therefore offers an information event on this topic every summer semester. During this event, the various profiles are presented by the profile coordinators and advisors. Of course, specific questions can also be answered here.
The information event for the bachelor's program in mechanical engineering took place on 30.06.2022. The date for 2023 will be announced here in due course.
The info event for the Bachelor's program in Industrial Engineering and Management will take place on 05.09.2022 at 14:30 as a Zoom event. The zoom link is: https://tu-dortmund.zoom.us/j/96432175637?pwd=WG05Uy94T2c3UmtSaW5FU2xyV0I0UT09
The actual presentation slides will be provided after the event.
Mechanical Engineering:
Industrial Engineering:
Location & approach
The facilities of TU Dortmund University are spread over two campuses, the larger Campus North and the smaller Campus South. Additionally, some areas of the university are located in the adjacent "Technologiepark".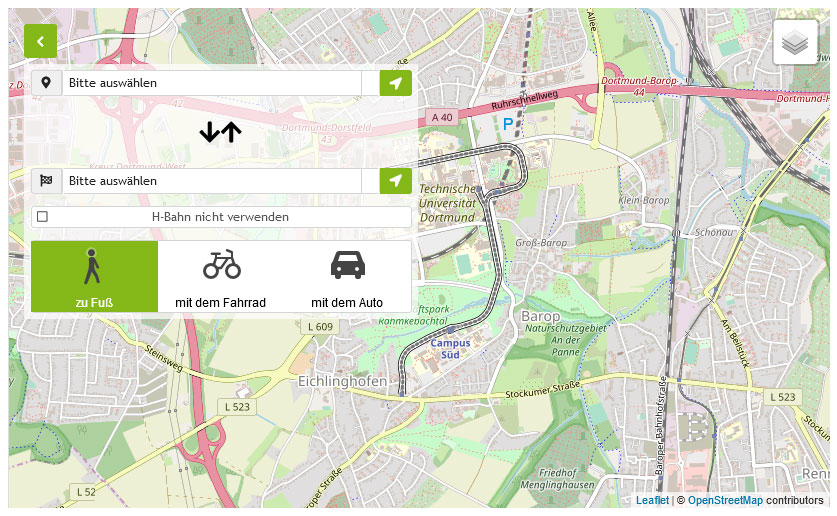 Zum Lageplan