Within the ERASMUS+ program you can teach at one of the partner universities in other European countries of the Faculty of Mechanical Engineering.
During your stay, you can further develop your teaching materials, strengthen and expand connections with the partner or prepare future projects together.
WHO CAN PARTICIPATE
professors
lecturers
research assistants
DURATION OF THE TEACHING STAY
min. 2 days to max. 2 months
8 teaching hours with 2-5 days (depending on cooperation agreement)
FUNDING
Mobility subsidy of accommodation and travel costs as fixed amounts possible on application (application to be submitted to the International Office).
Location & approach
The facilities of TU Dortmund University are spread over two campuses, the larger Campus North and the smaller Campus South. Additionally, some areas of the university are located in the adjacent "Technologiepark".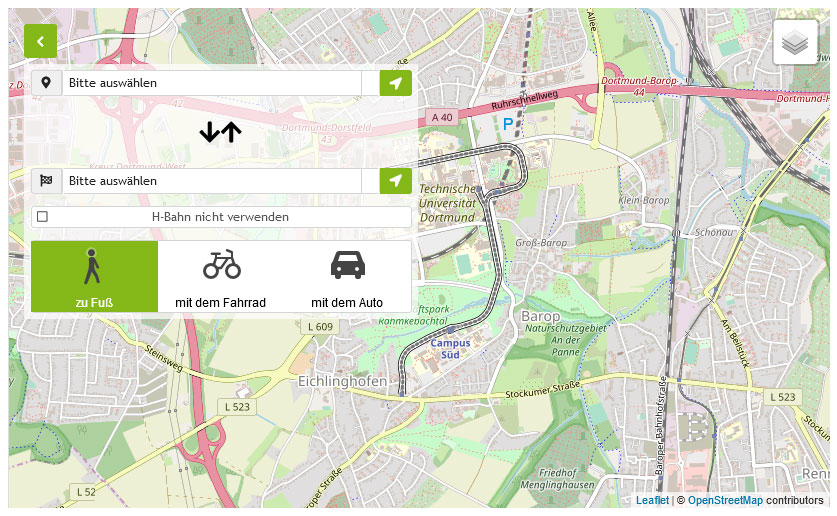 Zum Lageplan