Master program
Welcoming the new master students
In order to facilitate the entry into the Master's program, an information event is offered every semester at the beginning of the lecture period. In this event, the advisors will give you information about the course of studies and the options. Especially for students who come to the TU Dortmund University for the first time, the information on the organizational procedures (e.g. choice of profile and module, compilation of the timetable and registration for examinations) is also helpful.
The welcome of students in the Master's program in Mechanical Engineering, Logistics and Industrial Engineering will take place in SoSe 2023 on 30.03.2023 at 14:00 in Lecture Hall 1 in Seminarraumgebäude I (SRG I, H.001), Friedrich-Wöhler-Weg 6.
To read the information, we provide the presentation slides here:
Master study Mechanical Engineering
Location & approach
The facilities of TU Dortmund University are spread over two campuses, the larger Campus North and the smaller Campus South. Additionally, some areas of the university are located in the adjacent "Technologiepark".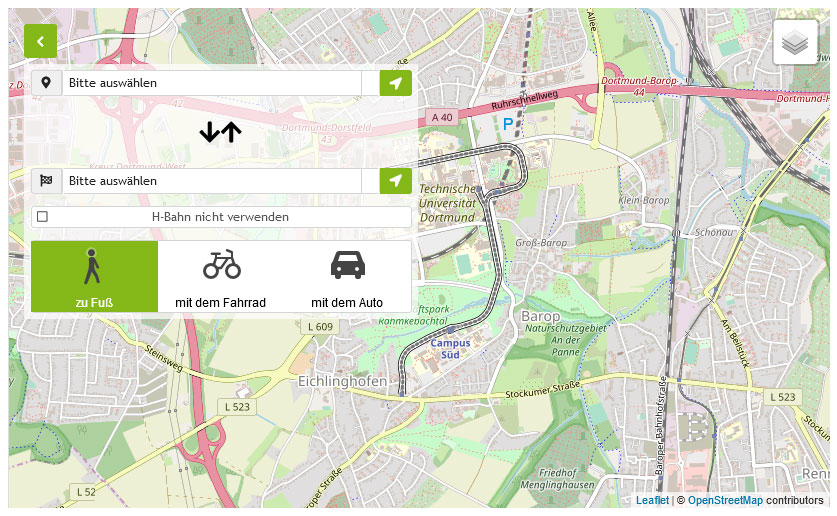 Zum Lageplan