Ideal environment for top-level research
Outstanding research opportunities are offered by the chairs, institutes and departments of the Faculty of Mechanical Engineering, where scientists develop technological innovations as well as valuable methods and advances in knowledge. Interdisciplinary research facilities and affiliated institutes of TU Dortmund University also create an ideal environment for top-level research. The Faculty of Mechanical Engineering and the Fraunhofer Institute for Material Flow and Logistics (IML), for example, are involved in TU Dortmund's LogisticsCampus, a pioneering project in its field.
As part of the University Alliance Ruhr, "Materials Chain" is an outstanding profile focus of the joint research work of the partner universities TU Dortmund, Ruhr University Bochum and University of Duisburg-Essen.
The Faculty of Mechanical Engineering also demonstrates particular research strength through its contributions to the five internationally recognised profile areas of the TU Dortmund University.
Location & approach
The facilities of TU Dortmund University are spread over two campuses, the larger Campus North and the smaller Campus South. Additionally, some areas of the university are located in the adjacent "Technologiepark".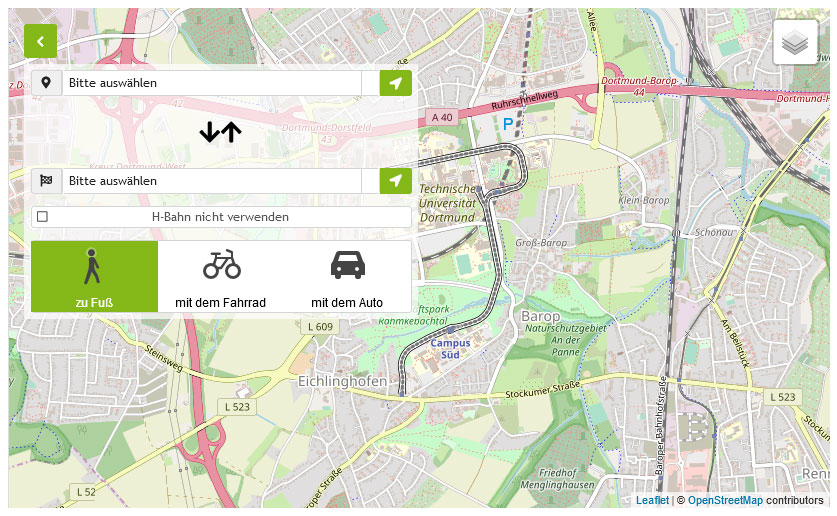 Zum Lageplan