Profile
Industrial Management
Industrial Management focuses on the acquisition of comprehensive economic methods and instruments. The overall economic understanding of the management of technical processes is the focus of this specialization. The focus is on modules in economics, which are accompanied by lectures in mechanical and electrical engineering. The elective area of economics is deliberately broad in scope and open in terms of possible combinations in order to enable you to pursue an individual course of study and an interest-driven education.
Key topics such as accounting and finance, technology and innovation, production and logistics as well as management and organization, which result from the module combination of different subjects, complement the technical knowledge and skills in an optimal way and qualify you in particular for taking over interface functions in the industrial sector. Possible fields of activity range from controlling (e.g. at energy supply companies), to operational innovation management (e.g. in the automotive industry), to (technical) sales. Students can take on more commercial tasks in marketing, consulting, human resources as well as seek employment in the engineering sector with sound commercial knowledge.

Location & approach
The facilities of TU Dortmund University are spread over two campuses, the larger Campus North and the smaller Campus South. Additionally, some areas of the university are located in the adjacent "Technologiepark".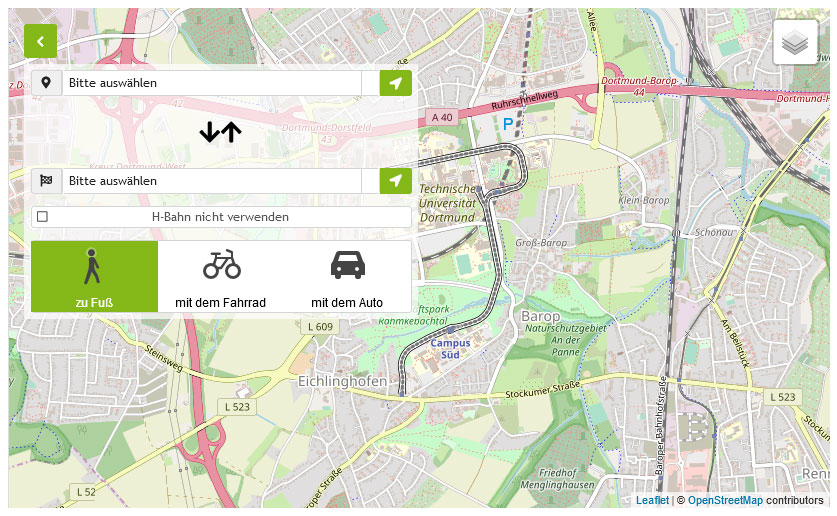 Zum Lageplan