Studying at the Faculty of Mechanical Engineering
Study to make a difference
Do you want to make an important contribution to society by providing answers to current environmental issues through innovative technical solutions or by advancing production and processes through the use of artificial intelligence? Studying engineering has a long tradition in Germany and prepares you for a career in a digital industry of the future.
Study with the best prospects
Why the Faculty of Mechanical Engineering?
What can I study?
Our disciplines
With a degree in mechanical engineering, logistics or industrial engineering, you have the best prerequisites for a successful professional future. The demand for engineers is immensely high not only in Germany, but also worldwide.

We provide you with numerous advisory and support services to help you get your studies off to a good start. Even during your time at school, you have the opportunity to get a taste of everyday life at the university and the Faculty of Mechanical Engineering.
Have you already decided to study at the Faculty of Mechanical Engineering? Then you will find all the information you need to get off to the best possible start in the semester.
To top of page
Location & approach
The facilities of TU Dortmund University are spread over two campuses, the larger Campus North and the smaller Campus South. Additionally, some areas of the university are located in the adjacent "Technologiepark".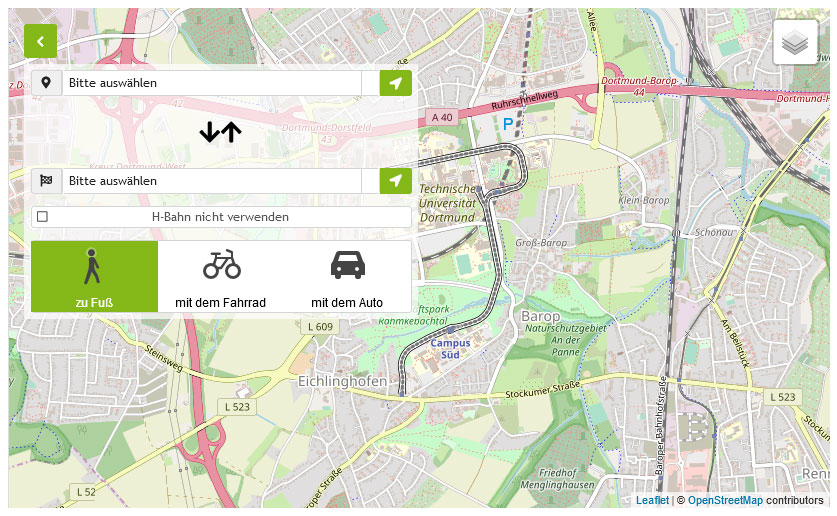 Zum Lageplan