M.Sc. Industrial Engineering
The Master of Science in industrial engineering deepens the knowledge gained from the bachelor's degree in the fields of mechanical engineering, electrical engineering and economics, and at the same time prepares students for a doctorate thanks to its scientific orientation. Thanks to their multifaceted education, industrial engineers can be deployed in a variety of ways, especially at the interface between design and the commercial sector.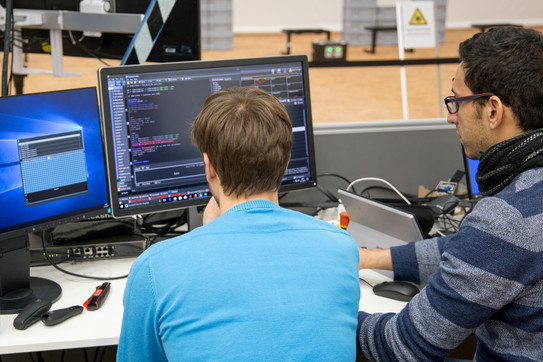 Depending on the specialization, opportunities open up to deepen personal areas of interest and thus prepare specifically for jobs in production planning, energy management or in the commercial sector, also in an international environment.
Students can specialize in the following three profiles:
The choice of profile in the master degree must be made before the start of the program, but is not necessarily dependent on the specialization chosen in the bachelor's program. The profile offered is also highly attractive for bachelor's graduates from other universities, as the specialization promises a high success rate for applications in the relevant industries.
At a glance
Standard period of study Start of study
3 Semesters Wintersemester & Summersemester

Credits Language
90 ECTS German, partly English

Internship Requirements
none Equivalent Bachelor's degree

Click here to enroll