The master's program in logistics at TU Dortmund University is a full-time program that comprises three semesters, with the third semester being devoted exclusively to writing the master's thesis. The aim of the master's program is to deepen basic logistics knowledge and to expand technical and methodological knowledge. The level of achievement is higher than in the bachelor's program to enable graduates to pursue an academic career as well as to reach management positions in industrial companies.
The focus of the master's program is on scientific work. Lectures by external lecturers and the teaching and application of skills in cooperation with contacts from industry ensure the practical relevance of the application-oriented content. The courses in the master's program build on the knowledge gained in the bachelor's program - especially in the areas of physical logistics, information logistics and logistics management. They promote systemic and networked thinking, impart in-depth methodological knowledge and provide a foundation for a scientific approach to work.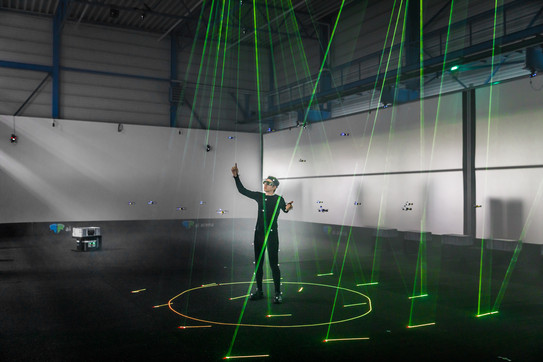 The choice of subjects and the course of study are not predetermined for either logistics or economics subjects. As a result, individual qualification profiles are created that are just as versatile as the demands placed on graduates by industry and research. In specialized laboratories, consisting among other things of practical project work or business games, strategic and managerial decisions are rehearsed in groups and the acquired skills are independently tested with regard to their practical applicability.
In view of the high demands placed on master's graduates, the essential aim of the master's program is to impart specialist competencies, methods and skills. Master's graduates in logistics stand out from Bachelor's graduates in that they have the ability to develop new methods and procedures in logistics in research. They grasp technical interrelationships across disciplines and apply scientific methods independently. They are thus particularly qualified for logistics consulting or for leading management functions in the development of holistic solutions for complex systems. In addition, graduates are qualified to critically classify findings from logistics and related scientific disciplines and to act on their own responsibility.
At a glance
Standard period of study Start of study
3 Semesters Wintersemester & Summersemester

Credits Language
90 ECTS German, partly English

Internship Requirements
none Equivalent Bachelor's degree

Click here to enroll