Profile
Management of electrical systems
Electricity accompanies and connects us. Whether it's the cell phone we charge, the computer we work on, or the light we turn on in the apartment in the evening. But where exactly does the electricity from the socket come from, where is it generated and how is it distributed? What route does it take and what measures have been taken to ensure that it arrives at our homes with as little loss as possible, safely and in good quality?
In the profile "Management of electrical systems", the essential knowledge in the field of electrical networks is taught. These are divided into energy systems on the one hand and communication networks on the other. Within the energy systems, this includes the functioning and structure of modern energy supply systems, the connection of operating resources, the transport of energy as well as the necessary basics from energy technology. This profile provides the first in-depth insight into the transformation of the electrical network, which is brought closer to the students not only through the teaching of practical skills, but also through the inclusion of field trips.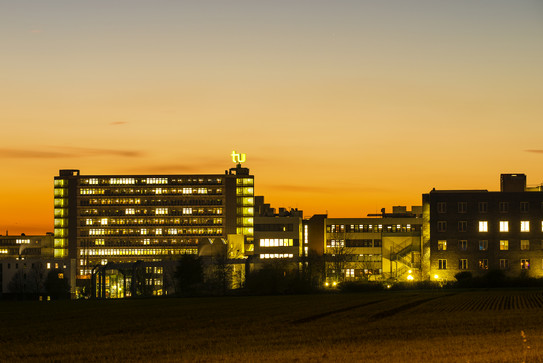 Another focus of this immersion is the field of communication technology. Making phone calls, writing and receiving messages have become everyday routines. Music is listened to with wireless headphones or in the car via the radio. An understanding of how these signals are transmitted and processed, as well as how communication works, is taught here. The knowledge gained can be deepened and applied through accompanying practical experiments.
The compulsory and elective modules can be found in the Module Handbook Bachelor in Industrial Engineering of the Department of Mechanical Engineering.
The modules from the field of economics can be found in the module handbook of the Department of Economics.

Competences and job profiles
After graduation, graduates with a specialization in "Management of electrical systems" can work as specialists in various areas. For example, they can go to distribution network operators or transport network operators to work in network planning. With their acquired knowledge in the field of energy management, a start in an energy market oriented profession is also possible. Due to their interdisciplinary nature, work in project management is also possible. If the chosen focus in the specialization is on the telecommunications sector, an entry into mobile network providers is conceivable. Basically, the field of work includes activities in the areas of research, development, planning, project management and product management.