Certificate Studium International
Students of the TU Dortmund University have the opportunity to acquire the certificate "Studium International" within the scope of their studies. The certificate can be obtained in any phase of study.
The certificate consists of different modules and is awarded by the International Office.
In order to receive a certificate, students must complete the "Intercultural Competence" training provided by the International Office. In addition, two of the possible three building blocks must be proven:
Study Abroad and/or
Language Competence and/or
International Campus
All important information about the participation as well as all FAQs can be found on the website of the International Office!
Location & approach
The facilities of TU Dortmund University are spread over two campuses, the larger Campus North and the smaller Campus South. Additionally, some areas of the university are located in the adjacent "Technologiepark".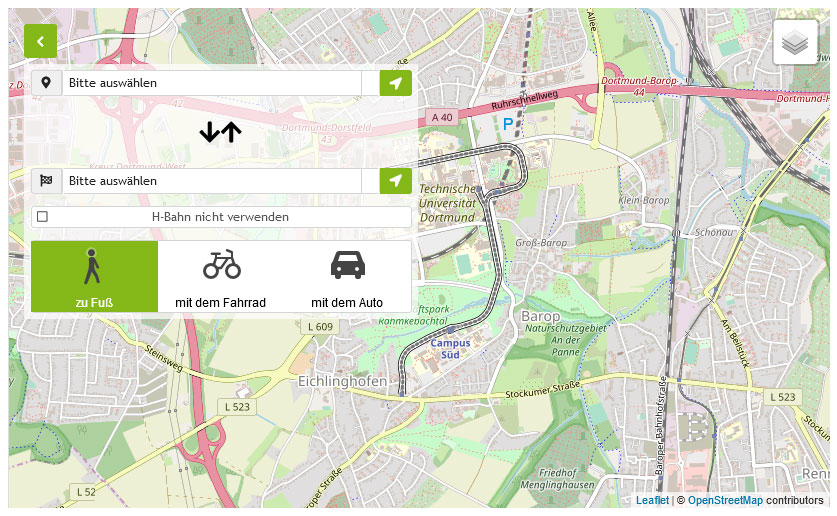 Zum Lageplan