General information
Master of Science in Manufacturing Technology (MMT)
| | |
| --- | --- |
| Degree: | Master of Science |
| Start of Studies: | Winter Semester |
| Standard Period of Studies: | 4 Semesters |
| ECTS Credits: | 120 |
| Language: | Completely in English |
| Application Period: | 1st February - 15th March |
| Start of Studies: | Winter term |

The Master of Science in Manufacturing Technology (MMT) focuses on the analysis of advanced manufacturing problems with a strong emphasis on the combination of scientific theoretical courses and experimental industrial setups. The fully English-taught Master's degree program provides excellent university training for dedicated and highly motivated students and graduates of renowned German and international universities within a research-based framework involving industrial cooperation. Moreover, you can experience intercultural exchange with your classmates from all over the world.
In the first two semesters, students gain deep, theoretical knowledge in the field of manufacturing technology. Furthermore, students choose elective modules according to their individual interests.
The second year of study is dedicated to acquiring practical skills by completing the laboratory and scientific project work modules. In this way, the understanding, as well as the competence of applying the theoretical knowledge in practice, is consolidated. In the same way, students shall learn to be able to compare the manufacturing processes currently applied in the industry with state-of-the-art developments in specific fields. Furthermore, students become familiar with organizing and implementing projects with several members.
Due to the internationality of the master's program, students acquire intercultural competence. The module Interdisciplinary Qualification allows students to familiarize themselves with the methodology of other disciplines like the humanities, the social or economic sciences. Competencies acquired in rhetoric and language courses can be applied in everyday working life and contribute to the students´ personal development.
With the final Master´s Thesis, students prove their ability to work on a complex problem independently. Graduates are able to analyze and optimize existing manufacturing processes, evaluate existing production systems, and design new techniques.
Throughout this curriculum, the students will gain extensive knowledge and competencies in the fields of manufacturing technology. They will acquire the ability to approach and solve advanced problems systematically by organizing and preparing work packages within a research project. They will also learn to transfer scientific results and gain experience in R&D for carrying out projects in leading industrial companies.
To top of page
Location & approach
The facilities of TU Dortmund University are spread over two campuses, the larger Campus North and the smaller Campus South. Additionally, some areas of the university are located in the adjacent "Technologiepark".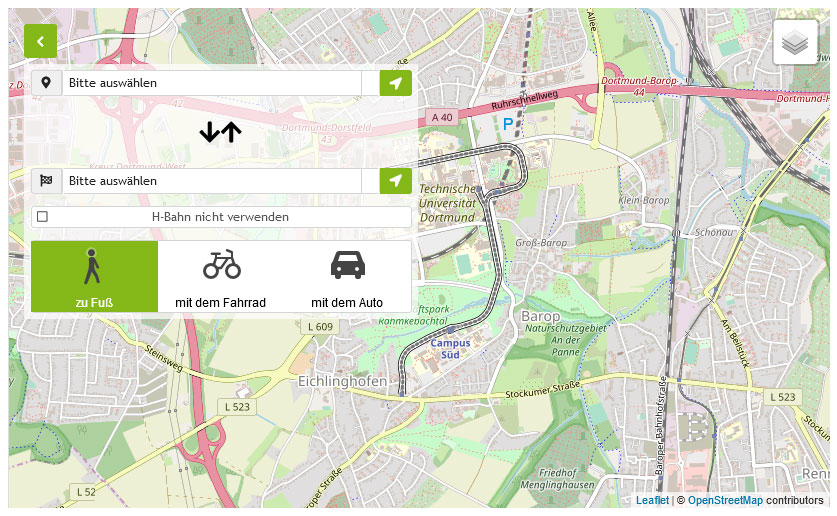 Zum Lageplan