Here's how it works
Transfer to a German-taught master's degree program
Completed Bachelor of Science degree.
The start of studies is possible at any time.
For students of TU Dortmund University, an application for a change of study must be submitted.
A new application via the online portal is not necessary.
No documents are required in addition to the application for change of study.
Enroll in a German-taught master's degree program
Enroll in an English-taught Master's degree program
Location & approach
The facilities of TU Dortmund University are spread over two campuses, the larger Campus North and the smaller Campus South. Additionally, some areas of the university are located in the adjacent "Technologiepark".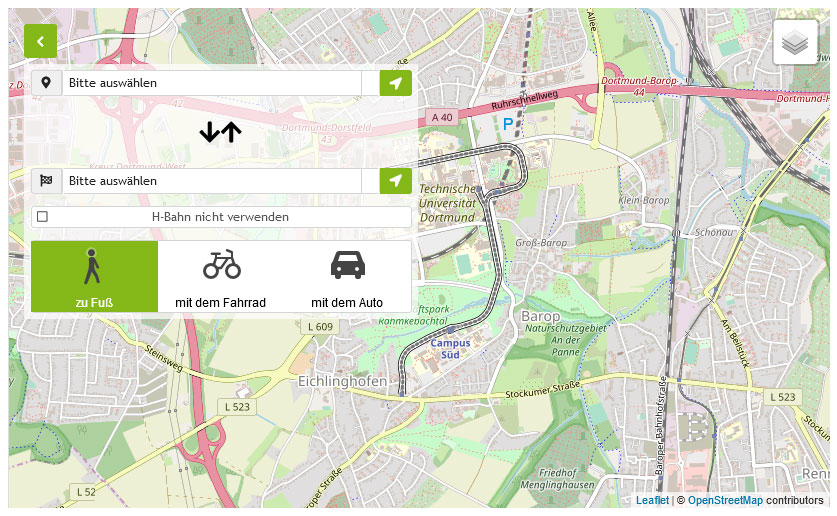 Zum Lageplan