M.Sc. Mechanical Engineering
The Master of Science in Mechanical Engineering deepens the knowledge gained from the Bachelor degree and at the same time prepares students for a doctoral degree due to its scientific orientation.
The Department of Mechanical Engineering offers students a broad range of studies in the Master's program through numerous profiles. The profiles "Mechanical Engineering", "Production Engineering", "Technical Operations Management", "Materials/ Quality Control" as well as "Modeling and Simulation in Mechanics" from the Bachelor's program in can be continued in the Master's program, giving students intensive specialization in the different fields. In addition, the profile "IT in Production and Logistics" is offered, which, due to its complex content, is aimed exclusively at students at master's level. The choice of profile is made by registering for the first profile-specific exam.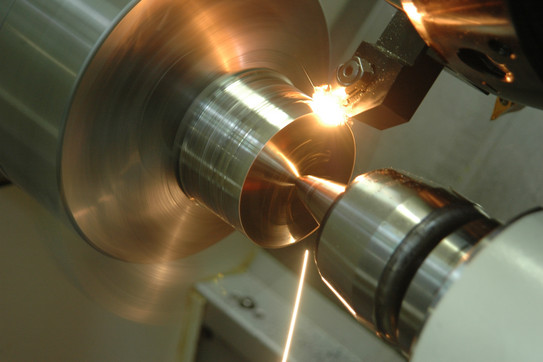 The profiles offered are, of course, also very attractive to bachelor graduates from other universities who wish to qualify in the specific areas. The specialization promises a high success rate for applications in the relevant industries. Integrated specialist laboratories and the master's thesis to be written ensure close practical relevance. In addition to manufacturing processes and product development, the program also adapts to current topics such as the digital factory, simulation techniques and information exchange in the value network.
The following six profiles are available for selection:
At a glance
Standard period of study Start of study
3 Semesters Wintersemester & Summersemester

Credits Language
90 ECTS German, partly English

Internship Requirements
none Equivalent Bachelor's degree

Click here to enroll