Cooperations of the Department of Mechanical Engineering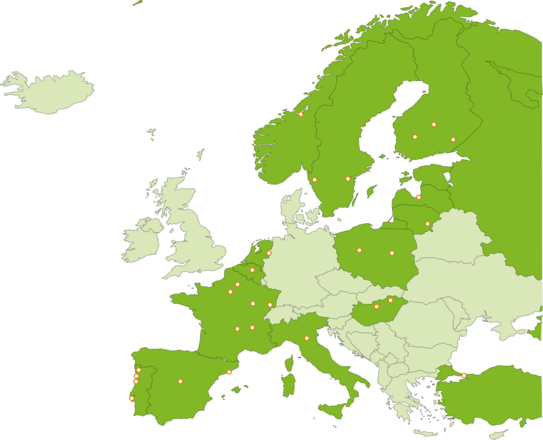 The exchange program ERASMUS+ of the European Union enables the Department of Mechanical Engineering to send students to universities in other European countries every year.
During the stay, students can either attend lectures, which are chosen by themselves, or work on projects, which are comparable to the final or project work done here.
If necessary, these projects can also be done in English, so that the student does not have to have a perfect command of the respective national language.
The work done abroad can be recognized at the TU Dortmund University after consultation and approval of the respective professors.
The cooperation of TU Dortmund University with universities in Europe can be found here.
In general, the International Office (RI) within the TU Dortmund University is responsible for the study of German students abroad as well as for international university partnerships and cooperations. The Department of Mechanical Engineering is happy to support you in your desire to study abroad.

The RI is the main contact for exchanges to non-European countries. The TU Dortmund University maintains numerous partnerships worldwide within the framework of ISEP (International Student Exchange Program) and other cooperation agreements. In addition to a strong focus on North America, the university offers exchange opportunities to Asia, Africa and Latin America.
The TU Dortmund University's cooperations with universities overseas can be found here.
Further information on exchange programs can be found here.
The DAAD offers country-specific information on scholarship programs for study, teaching and research stays, university projects and scientific cooperation. It also provides background information on the country, higher education and research. The information ranges from types of higher education institutions, study programs and study organization to admission requirements, tuition fees and language skills to visas, housing and living costs. In addition, the service area contains numerous field reports, addresses of important organizations and link tips.