New DFG project on adiabatic shear cutting at the IUL
-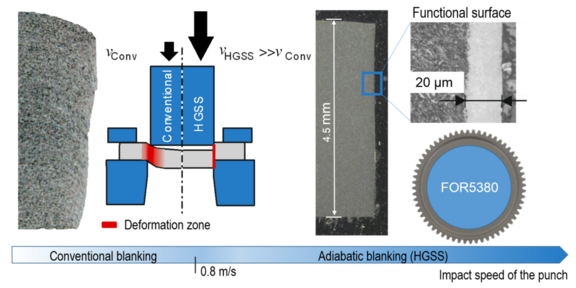 Prof. A. Erman Tekkaya and Dr. Till Clausmeyer successfully applied for a DFG project "Adjustment of the properties of non-rotationally symmetrical sheet metal components by high-speed shearing". The successful research work on adiabatic shearing will soon be continued and intensified at the IUL.
The research association with the TU Chemnitz, the TU Dortmund and the TU Munich as well as the Fraunhofer IWU (Chemnitz) and the Fraunhofer IWM (Freiburg) will investigate so-called high-speed shearing (HGSS), which represents an economical and ecological alternative to conventional processes for the chipless cutting of steel and light metals. So far, however, there is a lack of fundamental understanding of those mechanisms that are necessary for the targeted adjustment of the extraordinary cutting surface properties. This is where the research group "Functional surfaces through adiabatic high-speed processes: Microstructure, Mechanisms and Model Development - FUNDAM³ENT" and, under the leadership of Professor Dr.-Ing. Thomas Lampke, Chair of Materials and Surface Engineering at Chemnitz University of Technology, is investigating the influencing factors on the material and process side.
Location & approach
The facilities of TU Dortmund University are spread over two campuses, the larger Campus North and the smaller Campus South. Additionally, some areas of the university are located in the adjacent "Technologiepark".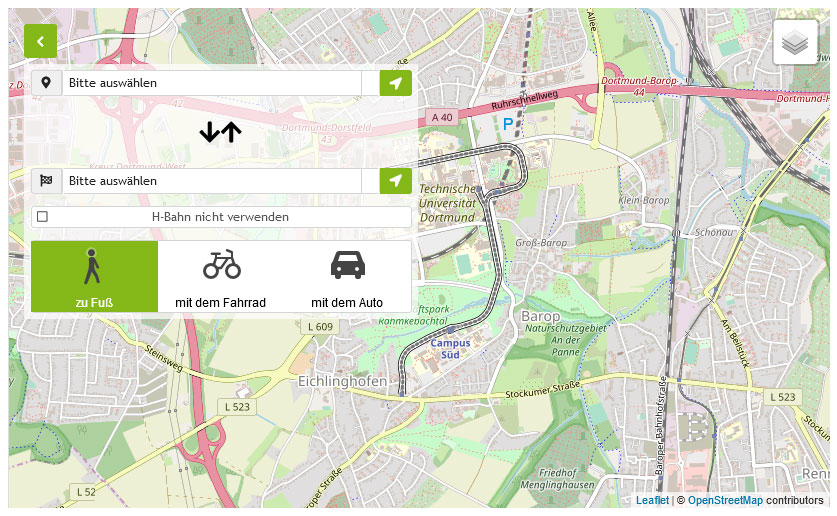 Zum Lageplan