M.Sc. Automation and Robotics
Advancing automation and control technology is one of the key technologies for opening up new areas of application in virtually all parts of daily life. Robots, as a special form of automated systems are increasingly used in the service sector and to support or replace humans. The Master of Science Automation and Robotics has an interdisciplinary structure and forms a bridge between the faculties of mechanical engineering, electrical engineering and information technology, computer science, bioengineering, chemical engineering and mathematics. The Institute for Robotics Research and the Fraunhofer Institute for Logistics are additionally involved in the educational content of the program.
Graduates are able to describe, model and simulate methodically and technically complex technical contexts, they are well prepared to solve current and future development tasks of the regional and global industry.
Detailed information can be found on the website of the Faculty of Electrical Engineering and Information Technology.
Standard period of study Start of study
4 Semesters Wintersemester
Credits Language
120 ECTS English
Internship Application
none February 1st - March 15th
Requirements
Bachelor's degree from relevant field,
inimum grade: 2.0, proof of English C1
Location & approach
The facilities of TU Dortmund University are spread over two campuses, the larger Campus North and the smaller Campus South. Additionally, some areas of the university are located in the adjacent "Technologiepark".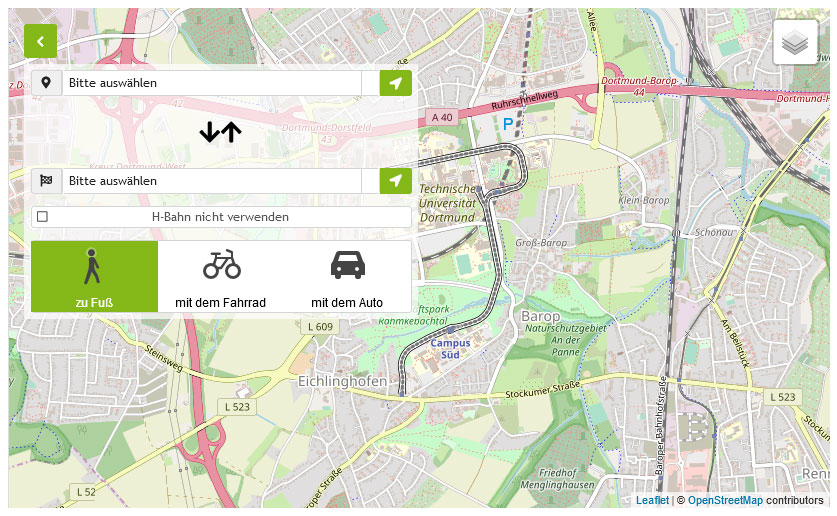 Zum Lageplan