The Mechanical Workshop is represented on four locations of the TU Dortmund University campus.
Faculty of Mechanical Engineering
Baroper Straße 299
Experimentier-Halle
Raum 031
(Einfahrt 42)
Faculty of Physics
Otto-Hahn-Straße 4
Physikgebäude
Raum PW-E1-108
(Einfahrt E 29)
Faculty of Chem­is­try and Chemical Biology
Otto-Hahn-Straße 6
Chemiegebäude
Raum FC-01-50
(Einfahrt 31)
Faculty of Biochemical and Chemical engineering
Emil-Figge-Straße 68
BCI-Gebäude
Raum ZB-U11
(Einfahrt 9-10)
Further information can be found in the Serviceportal of TU Dortmund University (registration required).
Location & approach
The facilities of TU Dortmund University are spread over two campuses, the larger Campus North and the smaller Campus South. Additionally, some areas of the university are located in the adjacent "Technologiepark".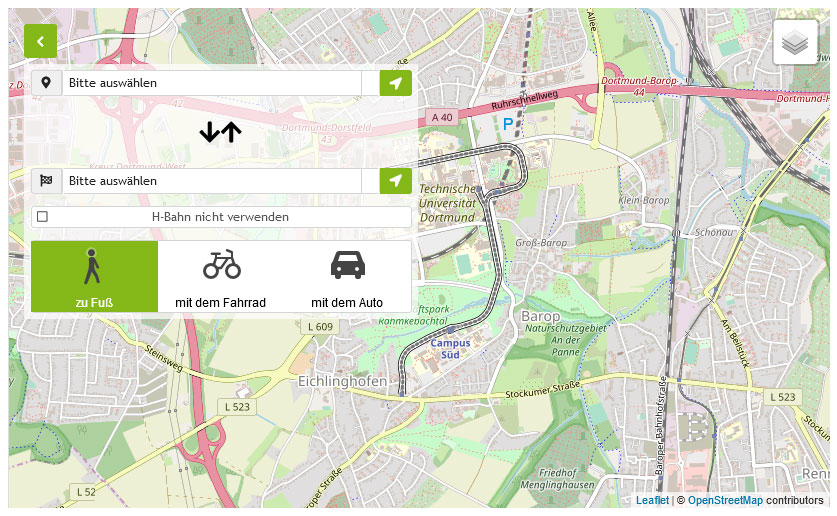 Zum Lageplan